Why Exceed Consulting Is The Best Option for Your Business
In March of 2004, Exceed Consulting started providing IT services to businesses across West Michigan. Through the years, we perfected our solutions and service offerings, utilizing an integrated approach to address our customers' core business challenges in the areas of Business Solutions, Business Continuity, Cloud Services, Managed website Hosting and Development, Phone Systems, and Support. We like to think of it as bringing our customers in under our "Solutions Umbrella."
Our Solutions Umbrella protects customers from the IT storm of nonintegrated, disparate systems that can't address their core business challenges effectively. The Exceed Consulting differentiator is our ability to offer "one-stop shopping" for your firm's technology needs under the safety of our umbrella of offerings.
We perfected our method by staying on the leading edge of technology while maintaining an old-fashioned approach to taking care of customers before anything else. We never forget where we came from and who got us here. These values are deeply ingrained in our DNA, and they stand on their own.
The team at Exceed Consulting brings years of experience covering a diverse range of industries, including Manufacturing, Finance and Accounting, Retail, Construction, Healthcare, and Local Government. Exceed Consulting has successfully met the IT needs of organizations of all sizes, from small single-office family businesses to multi-national corporations.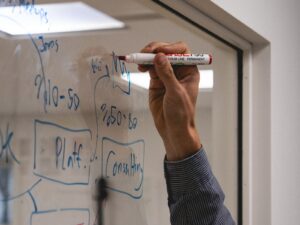 Simply put: Customers who partner with Exceed Consulting can put their trust in us to help position them to meet their companies' strategic goals, both short and long term.
We accomplish this with the following guiding principles, which include and not limited to the following:
Leverage existing IT investments wherever possible and as appropriate.
Maximize systems availability via best practices and flexible support offerings for each customer.
Industry consulting abilities to help our customers define and arrive at strategic IT initiatives that support corporate objectives, with a critical focus on systems integration, security, and total cost of ownership.
Better strategic outcomes, more robust controls, industry compliance, and maximized integration for long term viability
Exceed Consulting provides an integrated approach to meeting our customers' requirements. Exceed works with you to understand customer process flows to meet our customer's requirements. Exceed assesses your operations and process flow with you to understand and, at the same time, discover inefficient procedures.
We help you see the big picture and achieve long-term goals through our umbrella of integrated offerings. We then strive to provide the information you need to understand how our solutions will integrate with your processes to improve your bottom line. Over many years, Exceed has carefully selected and crafted a blend of industry-specific standard products and custom offerings that comprise our Solutions Umbrella.
"If you don't have time to do it right the first time, when will you have time to do it right a second time?"
Our service offerings address your day-to-day support requirements as part of that solutions umbrella. We pride ourselves on the flexibility of our offerings and our skill to provide those offerings in a timely fashion. We have a range of service solutions for any size and budget. From simple "fixes" to fully-managed service engagements, and from extending your IT "bench" with additional resources to managing large project engagements, Exceed Consulting helps maximize uptime and securely protect valuable IT resources to maintain your productivity.
We're proud of our accomplishments since our founding, but we're even more excited about the future. With ever-changing technology, innovations, and constant improvements in Customer Service, there's no doubt that the best is yet to come. We specialize in helping you get the most out of your technology investments without sacrificing security. We provide world-class IT services for your business by adhering to high-quality customer service expectations.
"Alone we can do good things, but we can do great things together."