How are you protecting your business?
Your most valuable asset is your company data. Will your company be one of the 60% that fails to recover?
Your storage needs increase by the minute with data distributed across devices and services worldwide. Bringing files back to a safe, controlled place is painless with Synology.
The major disadvantages to storage in the public cloud are trusting someone else to keep your files secure and the high cost of monthly subscription fees for your business. Synology solves this problem and many more.
Exceed Consulting and Synology have you protected from storage to surveillance and synchronization to and from desktop, mobile, and the cloud.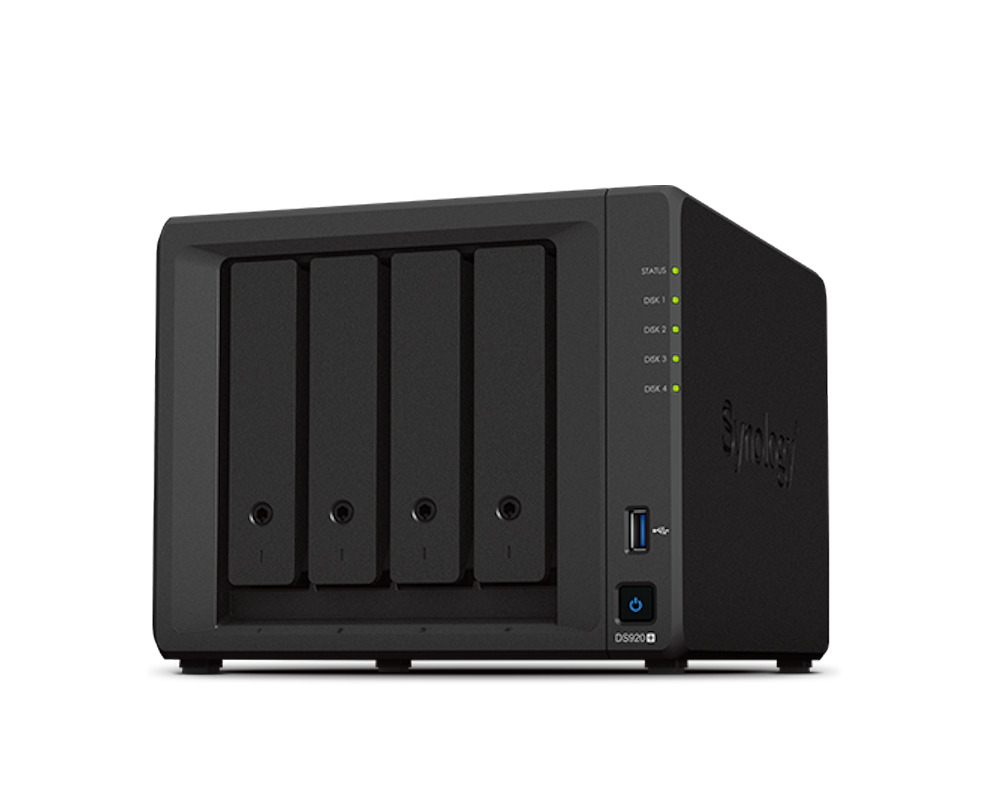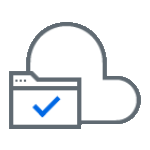 Using multiple hard drives, solid-state drives, or a combination of both will provide your live and backed-up data with redundancy against the loss of a single drive. Flexibility in the types of storage allows Synology to meet your performance and sizing needs. Replication to and from your cloud providers with Synology NAS protects your critical files both automatic and straightforward.
Regularly scheduled backups can restore lost or infected files and minimize damage. Take advantage of multi-version backup solutions with automated cloud synchronization from any Synology NAS device.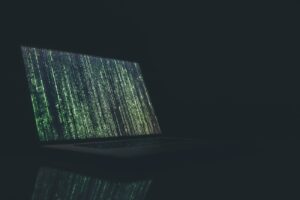 Data Deletion
Accidental & malicious deletion are some of the top causes of data loss.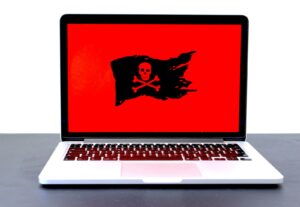 Ransomware
Ransomware attacks grew by 350% in 2017, and 40% are never unlocked.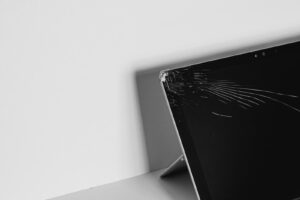 Physical Damage
40% of loss events are the result of physical or natural disasters.
Ransomware can be sophisticated, and antivirus software may not detect it in time. When compromised, you'll be locked out of your data, with no assurance paying the ransom will recover your data.
Synology's cost-effective solutions enable businesses to protect their assets and data with replication to a second location or any major cloud provider for added redundancy.
With support for hundreds of security camera models, the Synology NAS can take your physical security presence to the next level.
Thanks to motion detection, missing object, and other triggers using Synology's easy-to-use desktop, web, and mobile apps, you can receive real-time alerts when suspicious events occur.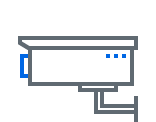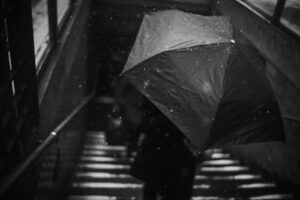 Identify culprits
Easily find recordings of suspicious events and catch culprits quickly.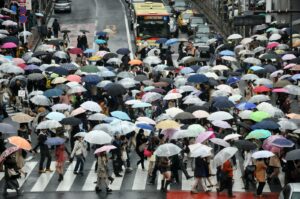 Anywhere, anytime
Keep an eye on your business while you're away and get real-time notifications.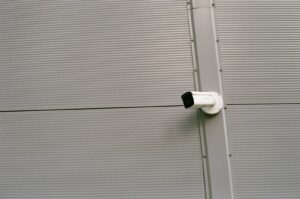 Deter theft
Theft costs over $50 billion every year in the US.
Exceed and Synology Can Answer Your Questions
What personal data do we collect, and why do we collect it?
Comments
When visitors leave comments on the site, we collect the data shown in the comments form, the visitor's IP address, and the browser user agent string to help spam detection.
An anonymized string created from your email address (also called a hash) may be provided to the Gravatar service to see if you are using it. The Gravatar service privacy policy is available here: https://automattic.com/privacy/. After approval of your comment, your profile picture is visible to the public in the context of your comment.
Media
If you upload images to the website, you should avoid uploading images with embedded location data (EXIF GPS) included. Visitors to the website can download and extract any location data from images on the site.
Contact forms
If you leave your contact information on our site, you will be prompted for your name and contact information. This information is collected so we can respond to your inquiry.
Cookies
If you leave a comment on our site, you may opt-in to saving your name, email address, and website in cookies. These are for your convenience so that you do not have to fill in your details again when you leave another comment. These cookies will last for one year.
If you have an account and log in to this site, we will set a temporary cookie to determine if your browser accepts cookies. This cookie contains no personal data and is discarded when you close your browser.
We also set up several cookies to save your login information and screen display choices when you log in. Login cookies last for two days, and screen options cookies last for a year. If you select "Remember Me," your login will persist for two weeks. If you log out of your account, the login cookies will be removed.
An additional cookie will be saved in your browser if you edit or publish an article. This cookie includes no personal data and indicates the post ID of the article you just edited. It expires after one day.
Embedded content from other websites.
Articles on this site may include embedded content (e.g., videos, images, articles, etc.) Embedded content from other websites behaves the same way as if the visitor has visited the other website.
These websites may collect data about you by using cookies to embed additional third-party tracking and monitoring of your interaction with that embedded content, including tracking your interaction with the embedded content if you have an account and are logged in to that website.
How long we retain your data
If you leave a comment, the comment and its metadata are retained indefinitely. The aforementioned are retained to automatically recognize and approve any follow-up comments instead of holding them in a moderation queue.
For users that register on our website (if any), we also store the personal information they provide in their user profiles. All users can see, edit, or delete their personal information at any time (except they cannot change their username). Website administrators can also see and edit that information.
What rights you have over your data
If you have an account on this site or have left comments, you can request to receive an exported file of the personal data we hold about you, including any data you have provided to us. You can also request that we erase any personal data we hold about you. The erasure of data does not include any data we are obliged to keep for administrative, legal, or security purposes.
Where do we send your data?
Visitor comments may be checked through an automated spam detection service.
Additional information
How do we protect your data?
We enforce strong passwords and have implemented optional two-factor authentication for logged-in users. Data collected through the contact forms are removed periodically after confirming your information through email.
Forms store a record of all form submissions. The site administrator may delete your data. You may request a report of saved data related to your email address.
Some data may be shared with other services, including list services to manage newsletters and alerts.
What data breach procedures do we have in place?
In the event of a data breach, owners of any compromised data are notified. Also, the method used for the identified data breach is corrected to prevent any continued data breaches by the identified attack.
What third parties do we receive data from?
We currently receive no third-party data.
Industry regulatory disclosure requirements
Data collected by cookies, contact forms, and comments are used for direct contact with you, the customer, to communicate with this website and will not be used publicly without your express permission.
About this cookie policy
This Cookie Policy explains what cookies are and how we use them, the types of cookies we use i.e, the information we collect using cookies and how that information is used, and how to control the cookie preferences. For further information on how we use, store, and keep your personal data secure, see our Privacy Policy.
You can at any time change or withdraw your consent from the Cookie Declaration on our website.
Learn more about who we are, how you can contact us, and how we process personal data in our Privacy Policy.
Your consent applies to the following domains: mydev.myexceed.com
What are cookies?
Cookies are small text files that store small pieces of information. They are stored on your device when the website loads on your browser. These cookies help the website function correctly, make it more secure, provide a better user experience, understand how the website performs, and analyze what works and where it needs improvement.
How do we use cookies?
Like most online services, our website uses first-party and third-party cookies for several purposes. First-party cookies are primarily necessary for the website to function the right way. They do not collect any of your personally identifiable data.
The third-party cookies used on our website are mainly for understanding how the website performs, how you interact with our website, keeping our services secure, providing advertisements that are relevant to you, and all in all, providing you with a better and improved user experience and help speed up your future interactions with our website.
What types of cookies do we use?
Essential: Some cookies are necessary for you to experience the full functionality of our site. They allow us to maintain user sessions and prevent any security threats. They do not collect or store any personal information. For example, these cookies allow you to log in to your account, add products to your basket, and check out securely.
Statistics: These cookies store information like the number of visitors to the website, the number of unique visitors, which pages have been visited, the source of the visit, etc. These data help us understand and analyze how well the website performs and where it needs improvement.
Marketing: Our website displays advertisements. These cookies are used to personalize the advertisements we show you to be meaningful to you. These cookies also help us keep track of the efficiency of these ad campaigns.
Third-party ad providers may also use the information stored in these cookies to show you ads on other websites on the browser.
Functional: These cookies help certain non-essential functionalities on our website. These functionalities include embedding content like videos or sharing content of the website on social media platforms.
Preferences: These cookies help us store your settings and browsing preferences like language preferences so that you have a better and more efficient experience on future visits to the website.
The below list details the cookies used in our website.
| Cookie | Description |
| --- | --- |
| cookielawinfo-checkbox-analytics | This cookie is set by GDPR Cookie Consent plugin. The cookie is used to store the user consent for the cookies in the category "Analytics". |
| cookielawinfo-checkbox-functional | The cookie is set by GDPR cookie consent to record the user consent for the cookies in the category "Functional". |
| cookielawinfo-checkbox-necessary | This cookie is set by GDPR Cookie Consent plugin. The cookies is used to store the user consent for the cookies in the category "Necessary". |
| cookielawinfo-checkbox-others | This cookie is set by GDPR Cookie Consent plugin. The cookie is used to store the user consent for the cookies in the category "Other. |
| cookielawinfo-checkbox-performance | This cookie is set by GDPR Cookie Consent plugin. The cookie is used to store the user consent for the cookies in the category "Performance". |
| viewed_cookie_policy | The cookie is set by the GDPR Cookie Consent plugin and is used to store whether or not the user has consented to the use of cookies. It does not store any personal data. |
How can I control the cookie preferences?
If you decide to change your preferences later through your browsing session, you may click on the Privacy Policy at the bottom of your screen to display the consent notice and change your preferences or withdraw your consent entirely.
In addition to this, different browsers provide different methods to block and delete cookies used by websites. You can change your browser's settings to block/delete the cookies. To find out more about managing and deleting cookies, visit wikipedia.org, www.allaboutcookies.org.